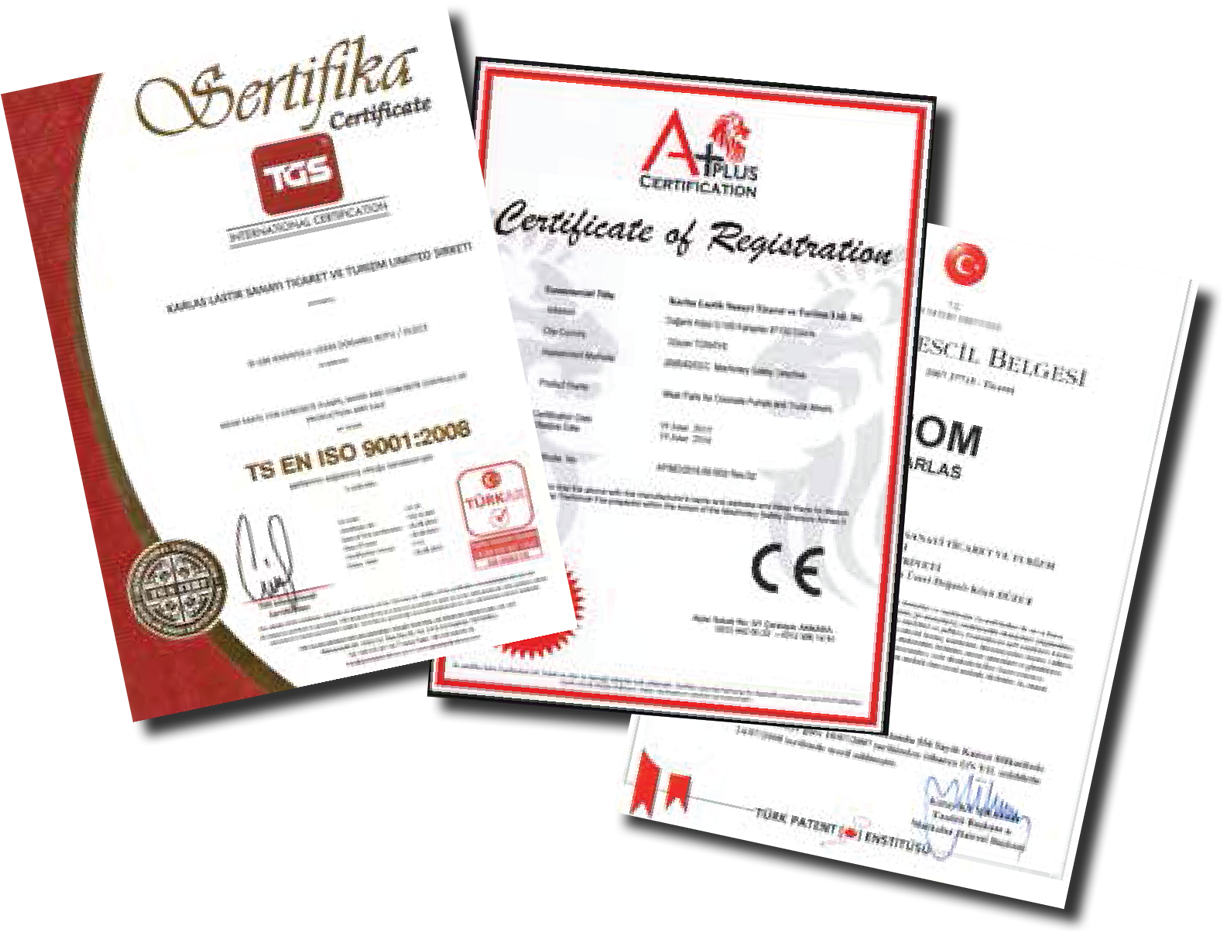 Som Karlas sees Total Quality Management as an indispensible and fundamental approach.

Aiming to expand its market share by raising quality and productivity, Som Karlas sees client satisfaction as part of its quality policy and is sensitive in the areas of active participation of work force in management, motivation and improvement of communication.

In view of modern quality and customer satisfaction concept, Som Karlas continues its research and development activities with all required investments.
Our Company have ISO 9001 Quality Certificate and CE Certificate Approved by
Our Quality Engineering team is allways focused for best quality products and to provide this, they assure quality controls are made during all levels like raw material,design, production,painting,packaging and shipment
In our Quality Deparment we make all tests and reqular controls of raw material and finished parts( life test,abbarssion test,wear test, elongation test, hose pressure and brust tests,thickness control,measurment control,paint control etc.)

"Our goal is to be a preferred brand with our corporate culture, identity and capital structure."

By taking client satisfaction as basis within the scope of legal statutes and standards:

• Informing clients and earning trust,
• Providing work-force satisfaction and safety,
• Within required delivery period, productively and economically,
• With respect to public and environment,
• Continous improvement and development,
• Mutually beneficial relationships with business partners and suppliers,
• To function in the sector as a continously developing brand.